Need Continuing Professional
Development Education Credits?
You've come to the right place.
Play Video
Improving Student Performance
Intro to TDDs
Inspiring Applications
Earn Free Continuing Education Credits with AIA
Schedule
Schedule a booking to learn and discover how Tubular Daylighting Devices bring brilliant natural light to any project. CPDs are available for Architects/Building Designers (1 Formal CPD point) in Australia – In SA - 1 INFORMAL CPD Point.
Looking for a Lighting Design Consultation or presentation for your project
Book a Consultation
In this course, we review the science connecting daylight and student performance. Discover how Tubular Daylighting Devices comply with the education industry's health & safety best practices. And, review case studies from schools currently utilizing tubular daylighting.
Book it
Learn about the latest advanced optical daylighting technology and the product category Tubular Daylighting Devices (TDDs) which make daylighting a space as easy as applying traditional lighting equipment.
Book It
This session will study inspiring applications of Tubular Daylighting Devices (TDDs) around the world that deliver natural light into unique spaces and create visually appealing natural lighting to complement an overall design.
Book It
Successful Daylighting for Wellness & Sustainable Design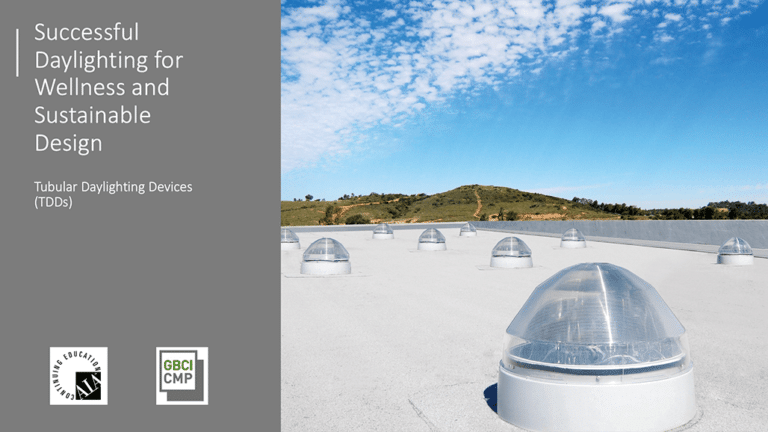 Expand your awareness of the advantages of daylighting using Tubular Daylighting Devices (TDDs) that contribute to wellness and sustainable design.
Our network of Commercial Representatives can schedule in-person presentations for your firm. Click below to request Information and we will have our Commercial Representative contact you. Or call us on 13 16 19.
Contact us for a free quote today on
13 16 19